Longform journalism at its best. The definitive stories on the people, places and issues that matter to Australians.
Artist Sally Gabori: feted in Paris, ripped off at home | Are lab-grown diamonds for real? | Paralympian Paige Greco
The high cost to dogs of all our fussing | The tragedy of Sri Lanka | Pianist Simon Tedeschi on the stress of performing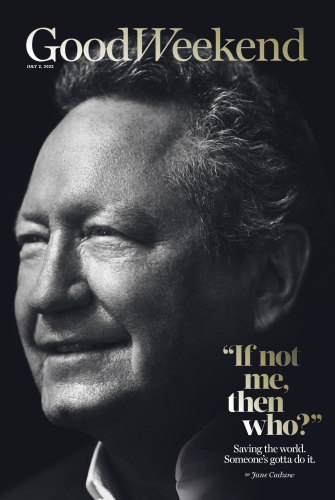 What drives Andrew 'Twiggy' Forrest | Tom Hanks on that 'nice-guy' thing | Dylan Alcott's film foray
Tackling umpire abuse in sport; the challenge of China's new three-child policy; fishing, pigging and 'talking rubbish flawlessly': the joys of mateship.
'Sick with anxiety': life after the Northern Rivers floods; the Hong Kong locals fleeing Chinese crackdowns; Hamish Blake on handling tricky conversations.
Baz Luhrmann on making Elvis the movie – in Australia; a TV producer's gobsmacking discovery about her dad; singer Rickie Lee Jones on losing 'everything'.