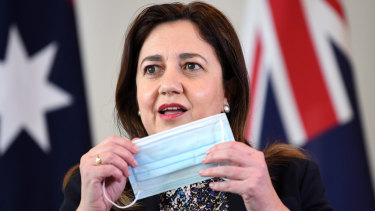 The premier's recommendation to wear masks in all indoor settings, including schools, followed an urgent national cabinet meeting on Saturday.
Advertisement
Advertisement
Maestro Astrid Jorgensen was about to go for a run on Thursday morning, "up that hill" as it happens, when she checked her email on her phone.
After the coldest morning of the year so far, Queenslanders will get a small reprieve, but the return of a familiar weather system will set people shivering again.
Advertisement